We are celebrating our 2nd anniversary.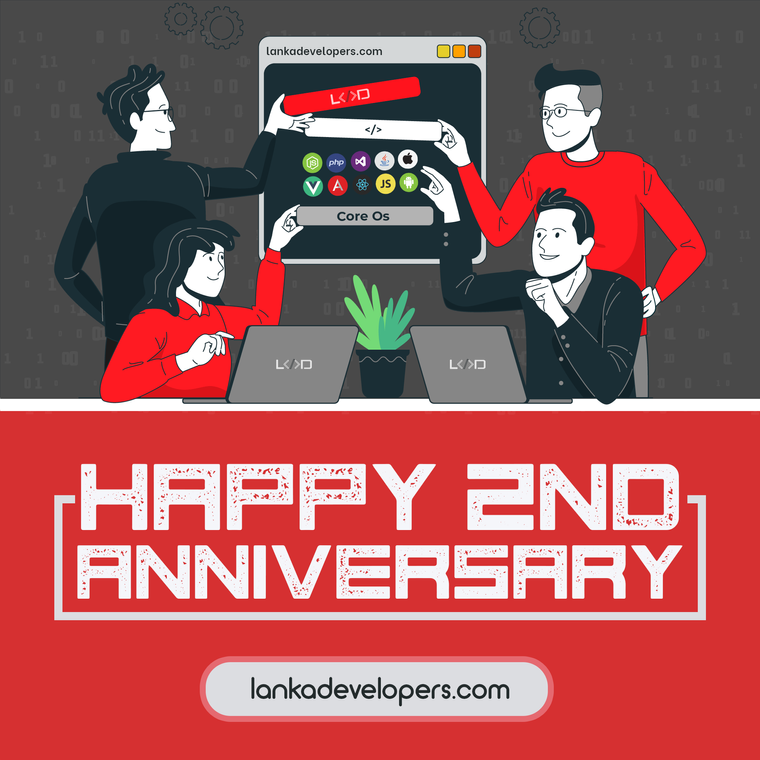 Lanka Developers දෙවන සංවත්සරය
අපි 2018 දී හදුන්වා දුන් Lanka Developers Community එකට අදට අවුරුදු 2ක් සම්පුර්ණ වෙනවා , අපි අදහස් කරනවා මේ Community එක තව ලොකු කරන්න , එකට අපිට ඔයාලගේ support එක වගේම අදහස් අවශ්‍ය කරනවා , අපි එකතු වෙලා ලංකාවේ Developer Community එක Develop කරමු
we have introduced a new IT community call "Lanka Developers" in 2018. we are planning to extend this community. So we want your support to continue & improve Lanka developers community.
posted in Announcements